Welcome to:
Al's American Flyer - S Gauge, S Scale, Model Railroad Website.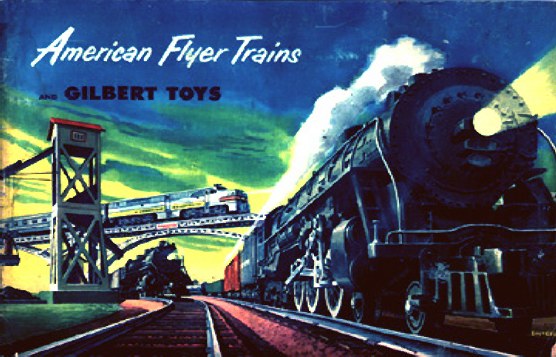 This website has been designed to provide a starting place for the toy train enthusiast who has lost touch, or has been derailed from the hobby, pun intended. For those who are seeking information on getting their trains back on the track. Or, for those who don't have the time or the inclination to pursue it, and wish to sell their train equipment.

In any event, the information I have provided will help you keep those trains rolling, whether your behind the trottle yourself, or, if you choose to consigned them to another who is dedicated to preserve and maintain America's fascination with model railroading.



American Flyer® is the registered trademark of Lionel Trains, Inc. This website is neither authorized nor approved by the Lionel Corporation or Lionel Trains, Inc.
This page is best viewed with a 24-bit monitor and Netscape, a freely available WWW browser for Macintosh, Windows and UNIX. Other web browsers may not load images or read the html correctly.
NEXT PAGE